Taylored Expressions 42 Challenge
This is the sketch that Taylor provided -- Simple but fun! I decided to play with my piggytales paper I have left from a class I took at CKU. I love their high quality bold patterns. I used their patterned paper and one of their "Barn Doors". Very fun. I also used light and dark purple Bazzill paper. SU Baroque roller stamp, Ink-a-dink-a-doo stamp, Kaiser rhinestones, and misc paper from my stash - oh and of course - popdots!
Here it is with Barn door closed: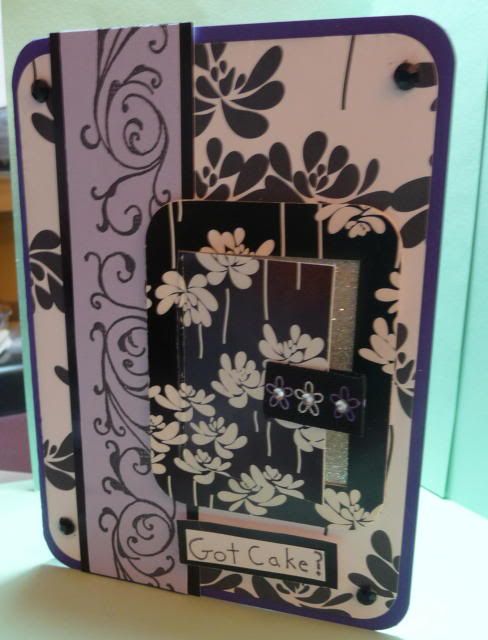 And Barn door opened"