Queen Kat - last two challenges
This one we had to use purple, black, white and orange but the theme could not be Halloween -- since that is "crazy" I picked a crazy pattern tp gp woth the "I'm crazy about you" saying. The orange flowers are stamped on using Tim Holtz ink with Scrappy Cat stamp. Bazzill and DCWV paper - lots of embellies!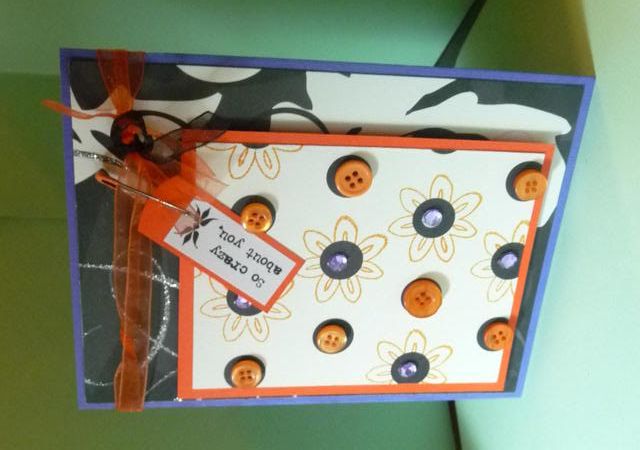 This is a sketch - I changed the top portion from rectangular to circular - coz... I wanted to. The stamp is SeeDs Paper is Basic Gray.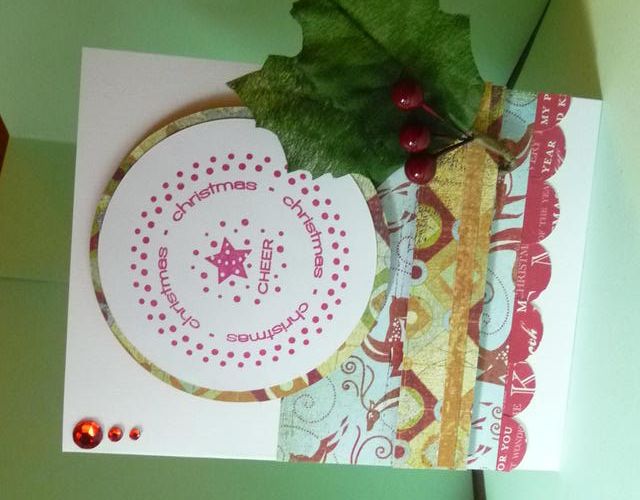 OK - I am tired - wow - see you all tomorrow!