Birthday Cards
Here are the two cards I made for this party --- I used one card from my stock too (three birthdays in one party -- it was kinda fun!)
Anyway here are the cards:
This was made to match the vase - the Celebrate is from SU.
I clear embossed the flowers to give it more interest. Mom said she thought it was beautiful. (Yay!)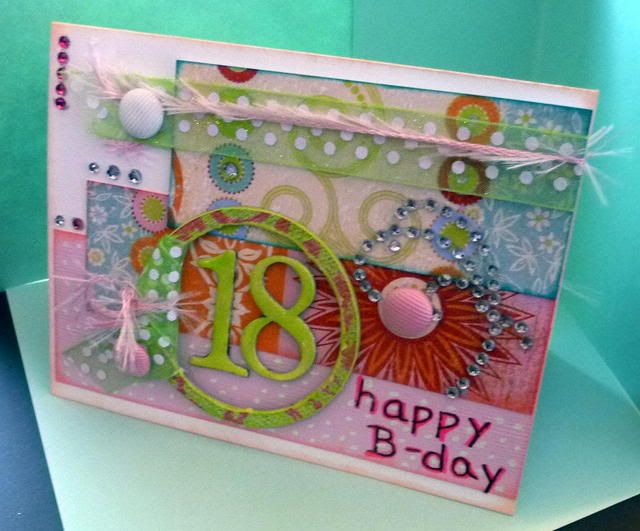 This is basic grey paper and chipboard elements --- I added a lot of bling and bright colors because that is what Jenni likes - I "over decorated" the card for her. She brought it back to the dorm with her because she wants to show it off (Another Yay!)
It was a fun party and then we went to a Halloween party after.
We had a busy day!