Vase Filled
Here is the complete gift for my mom - who is turning 80.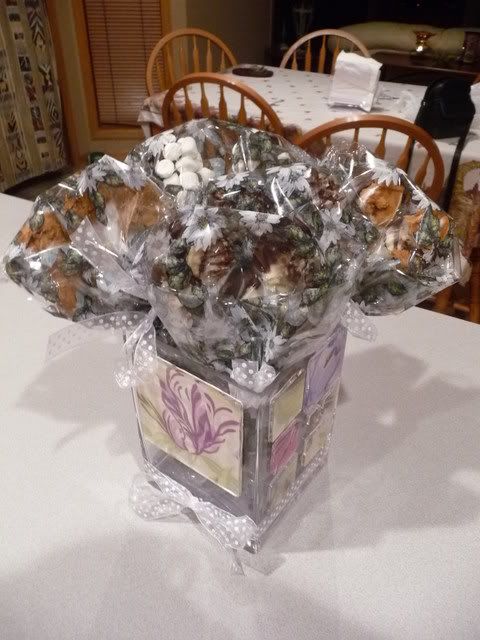 The "flowers" are candy coated spoons -- there are 5 different "bouquets" all different flavors, 1. chocolate with marshmellows, 2. chocolate with mint, 3. chocolate with white chocolate, 4. butterscotch, 5. chocolate, white chocolate and butterscotch. The are for dipping in coffee or hot chocolate or just eating!
I am really hoping she likes this!
I still need to make her card