Notebooks
I made a couple more notebooks this weekend. I am hoping to have some time tonight to scrap. I worked long hours all week and had a family party yesterday (happy 2 nd Bday David!) and went Christmas shopping today. So last night I worked on the notebooks and today the stickles are dry and here they are!
Here is the cover of the first one --- Using American Craft Paper, Basic Grey and Piggy Tales ribbon, Stickles and bling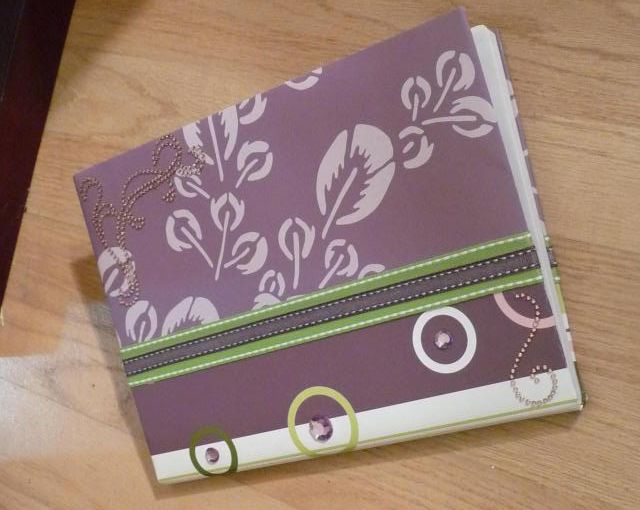 inside
This one is CK paper, Basic Grey ribbon, Stickles, Doodle Bug Flock, double sided stickers and glitter.
I hope your Holiday season is going WELL!