Inspiration Number 3
Trapped Emboss Resist
This class is such a blast and I am learning a ton of new techniques!
I made two examples of the trapped emboss resist technique.
The basic technique is to have a pattern in the base of the resist - you can stamp the pattern in or use pattern paper.
This one I stamped with the brown in using a script stamp by hero arts, then stamped over with a combination of a flower stamp from Close to My Heart and a heart stamp from Stampin' Up - I think I would like to try this again sometime using the same color on the stamp as I use to color the paper afterward. But I do like how this turned out as well.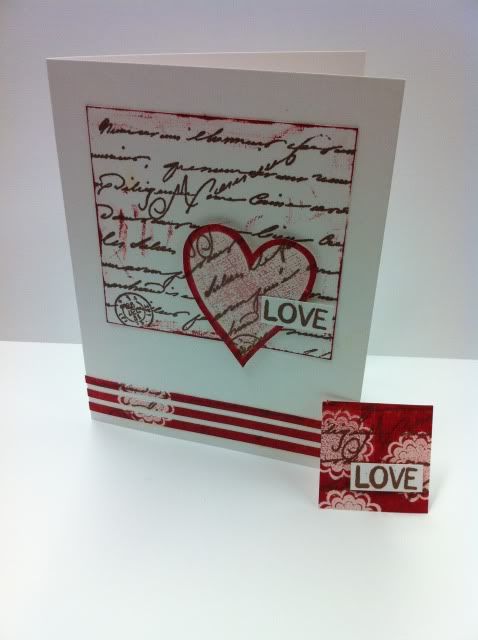 This one is using patterned paper --- the flower stamp is from Close to My Heart, the patterned paper is Basic Grey, the ink is Tim Holtz (as usual!) The background paper is the unaltered pattern paper.